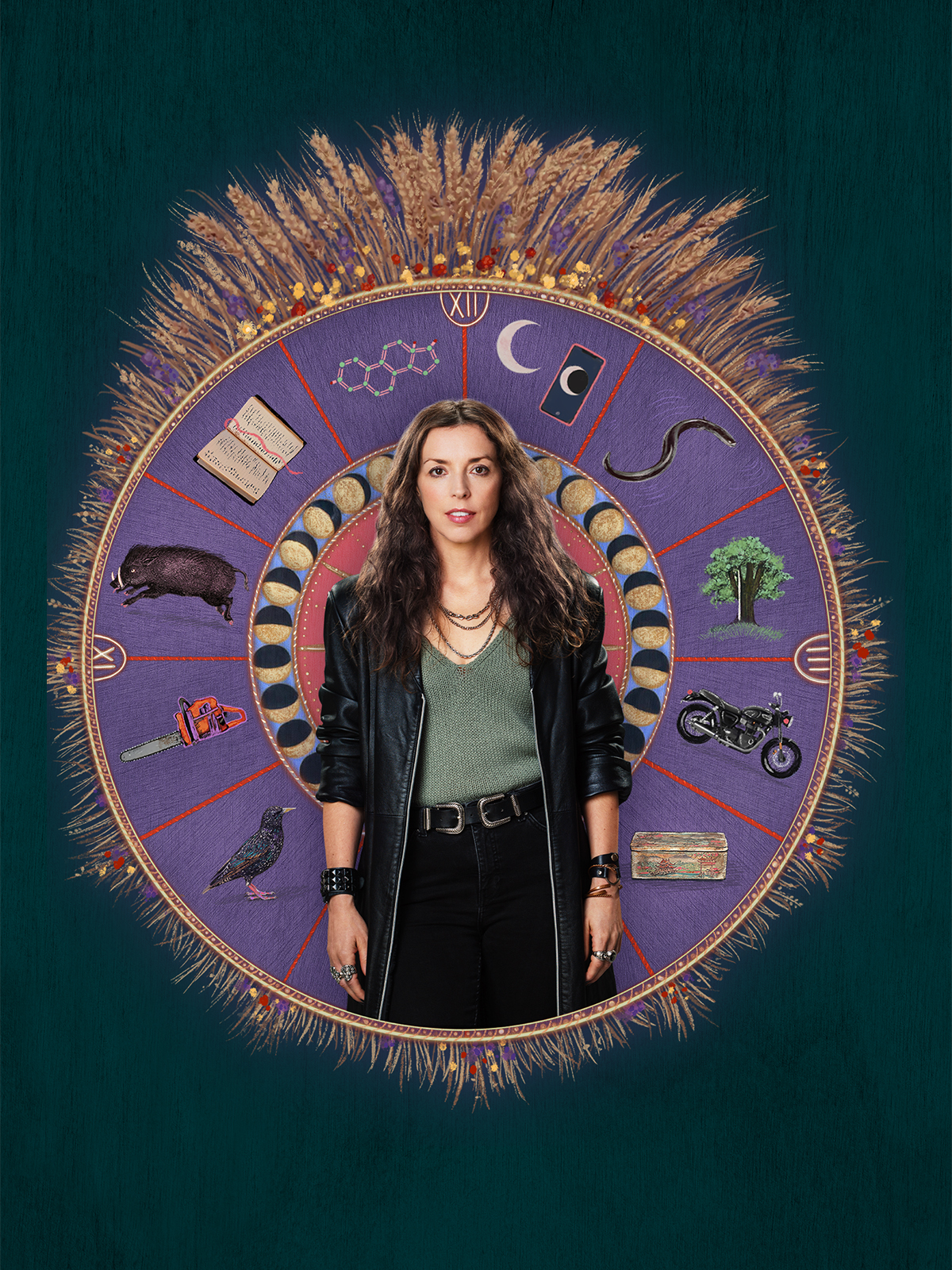 Convinced she's got early onset dementia after forgetting what a shoe is called, Linda's GP informs her it is, in fact, the menopause. Feeling invigorated and empowered by this information, Linda (played by Bridget Christie) decides to claw back some of the time she's spent doing 'invisible work' over the years (not all 3.5 million minutes, just 131,500 of them) and do something for herself… for a change.
Dusting off her old Triumph motorbike that she hasn't ridden in 30 years, Linda sets off alone to the spectacular wilderness of The Forest of Dean – in search of an identity, a purpose, and a tree she climbed as a child.
Along the way she meets an array of eccentric locals, including the infamous Eel Sisters, an angry local radio presenter and a mysterious man who lives in the woods with the wild boar. What could possibly go wrong?
The series is written by Bridget Christie, Executive Producers are Bridget Christie, Nerys Evans and Morwenna Gordon.
The series is produced by Lisa Mitchell, directed by Al Campbell and is an Expectation production.
---
Press For The Change
The menopause is the best thing that's ever happened to me The Telegraph, 10th July 2023

The most profound finale of the year: why menopause comedy The Change is life-affirming TV The Guardian, 6th July 2023

What to watch now The Times, 30th June 2023

Prime time for the midlife crisis Financial Times, 29th June 2023

What's on TV tonight… iNews, 28th June 2023

The week in TV ★★★★ The Guardian, 25th June 2023

The Change, Channel 4 review – beguiling feminist comedy with a stellar cast The Arts Desk, 22nd June 2023

The menopause is coming to a woman near you soon, and The Change personifies it perfectly Entertainment Daily, 21st June 2023

A comedy so good you won't mind it's about the menopause The Independent, 21st June 2023

Come for the menopause, stay for the druids… ★★★★ Evening Standard, 21st June 2023

Bridget Christie's vital comedy makes the menopause something to celebrate ★★★★★ iNews, 21st June 2023

Bridget Christie's super-cool menopause comedy is like nothing else on TV ★★★★ The Guardian, 21st June 2023

The Change ★★★★ Chortle, 21st June 2023

TV has always made the menopause a cheap joke – until now The Telegraph, 20th June 2023

Bridget Christie: "I thought my menopause was early-onset dementia" Saga Exceptional, 20th June 2023

Why I made my new Channel 4 drama The Change, or, We Need to Talk About The Menopause Evening Standard, 19th June 2023

'I want a household chore revolution' The Times, 19th June 2023

'My reproductive life is over? That's liberating!' Bridget Christie on comedy, TV and the menopause The Guardian, 15th June 2023

The Change: Bridget Christie's new Channel 4 series is a menopausal romcom, and we're sold Stylist Magazine, 15th June 2023

I Want People To Feel Nostalgic Inside Soap, 13th June 2023

The big interview: Susan Lynch on starring in upcoming C4 comedy series 'The Change' Stroud Times, 13th June 2023

With a new TV show Bridget Christie is bringing the menopause into mainstream discussion The Irish Post, 13th June 2023

'Menopause still invisible on screen', says Bridget Christie Herald Scotland, 12th June 2023

'Menopause has been overwhelmingly positive to me. I feel free! Chortle, 8th June 2023

Gloucester comedienne Bridget Christie's new Channel 4 comedy show set in Forest of Dean Gloucestershire Live, 11th May 2022

---