Bridget Christie's vital comedy makes the menopause something to celebrate - ★★★★★
---
Bridget Christie has created one of the most important, brilliant British comedies in recent years
Written by Julia Raeside in iNews on June 21st, 2023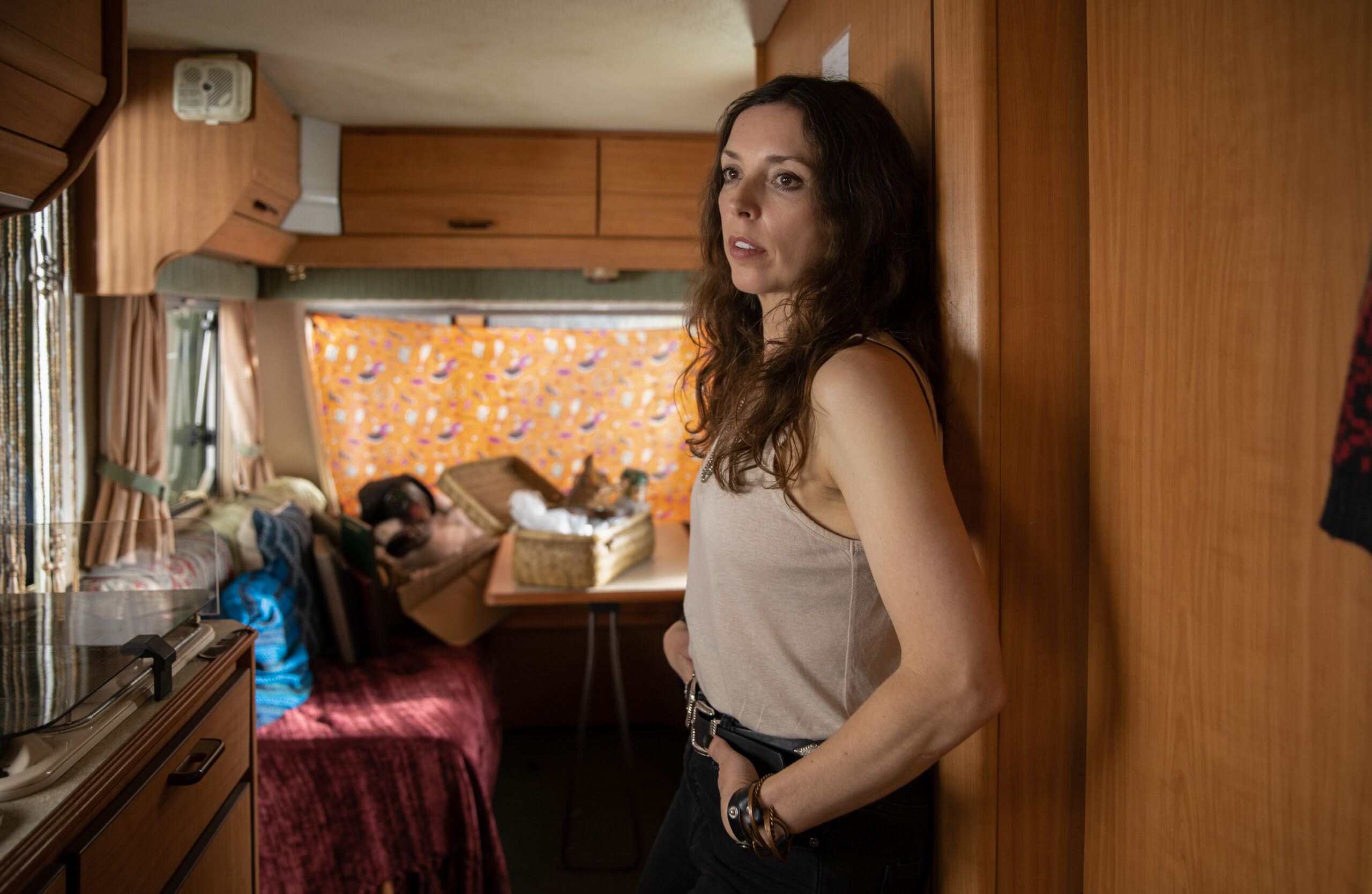 Pictured: Bridget Christie as Linda in The Change
It begins with an avalanche. Or rather, a beautifully observed moment in which a pile of Tupperware containers fall from the kitchen cupboard onto a 50-year-old woman's head. She is Linda Jenkins, the main character of Bridget Christie's new sitcom, The Change, who realises she's in menopause and decides to take practical action after a moment of clarity involving the Incredible Hulk.
This is a woman who has been keeping score. Alongside every invisible task she's done for husband Steve (Omid Djalili) and her two teenagers, she's kept a ledger of the minutes and seconds spent cleaning up after them. Now, she wants the time back. She gets her old motorbike out of the garage and follows a childhood memory to the Forest of Dean, in search of a time capsule she buried when she was younger.
Among the ancient trees Linda finds a community of locals and blow-ins, each one with a connection to the forest. And they know all about her before she's taken off her crash helmet.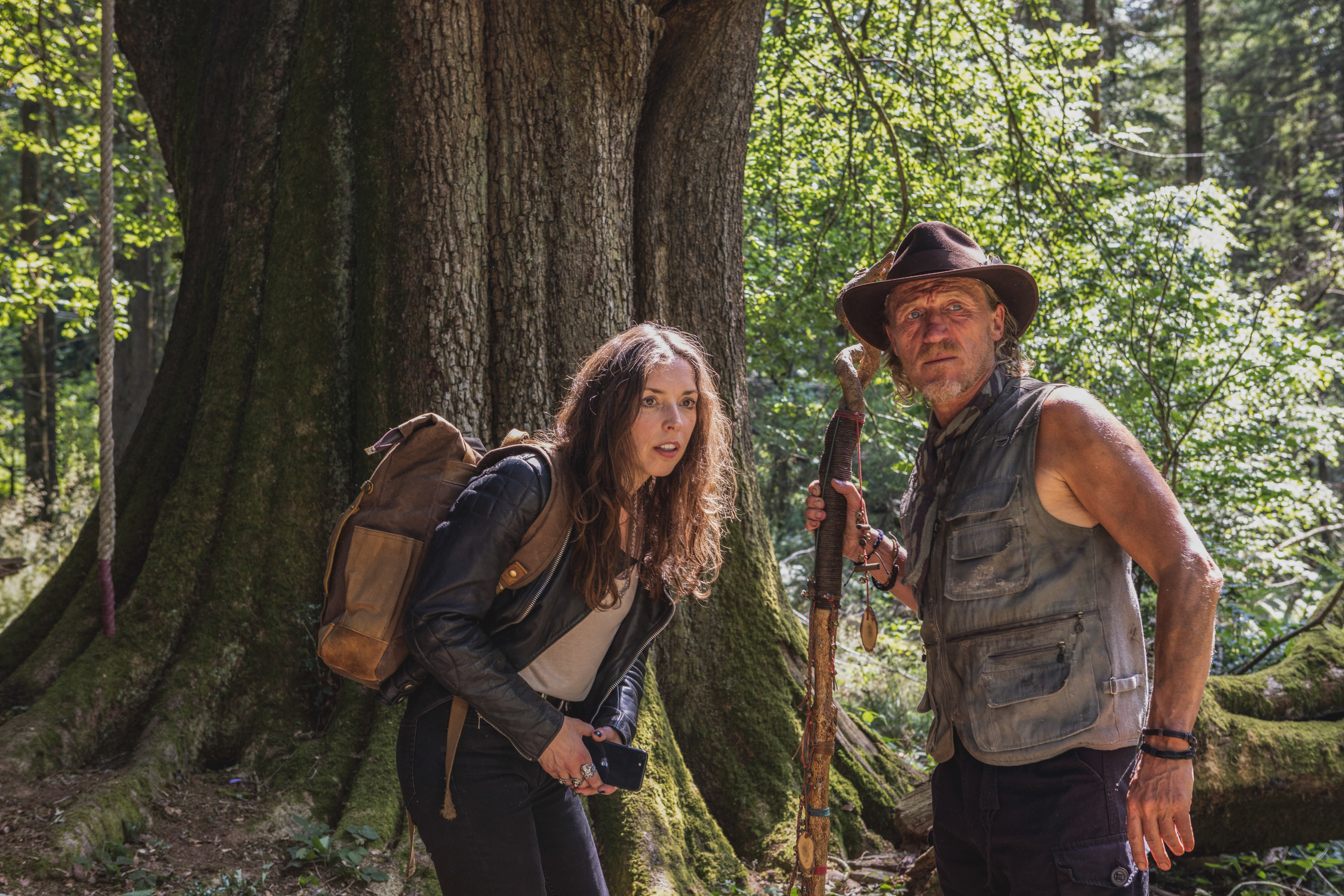 Stepping out of the roles of wife or mother, Linda meets the terrifying Eel Sisters (Monica Dolan and Susan Lynch) and rents their dirty old caravan. Linda threatens to pepper spray the mysterious Pig Man (Jerome Flynn) when she bumps into him in the woods. Linda makes friends with Joy (Tanya Moodie) at the local café during a hot flush. She is no longer "mum" or "Mrs Jenkins", just Linda.
She's in search of the person she was before the responsibilities of adult womanhood kicked in and she disappeared underneath them. Feeling her way, listening to the birds, she starts to stand up for herself, remembers how to climb a rope, like she's following some internal compass, able to feel its pull again.
Alexis Grapsas' bewitching score hints at something stirring – not just within Linda – and Shirley Collins, now in her eighties, has re-recorded "Hares on the Mountain" for the end credits.
Aside from the gorgeous use of folk music, the truly magical thing about The Change is its depiction of a 50-year-old woman divested of her usual roles. She's found somewhere to be that doesn't involve children or a spouse. You know, like a man.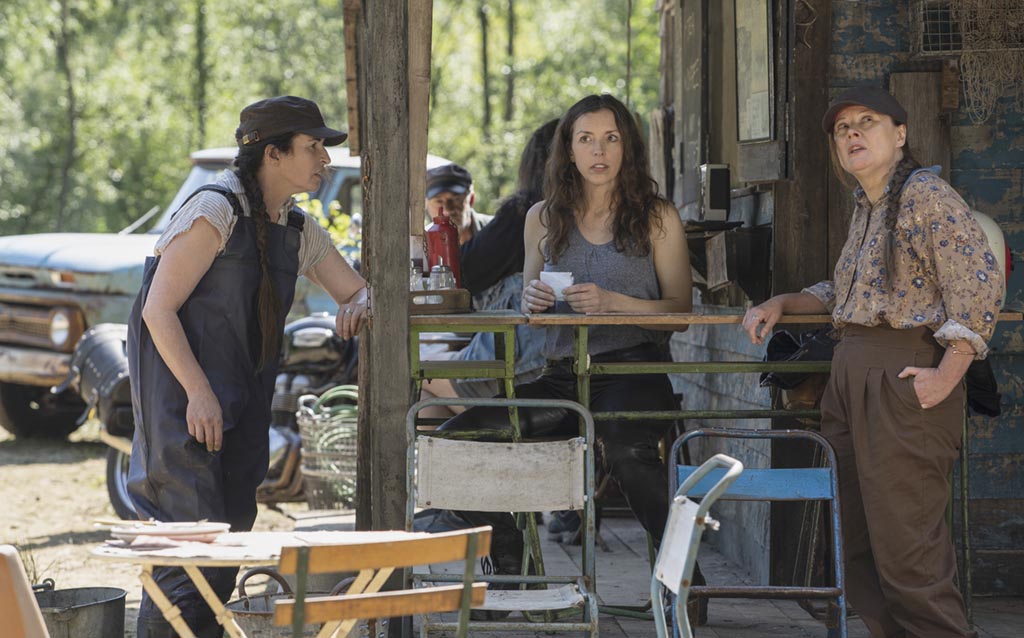 This bucolic one-woman odyssey bulges with jokes, from small giggles to broad bursts of stupidness. A disproportionate amount of laughter is squeezed from Linda forgetting the word for a cake-slice. It not just one of those feel-good shows designed to make you smile on the inside, Christie is fully invested in making you laugh too.
The supporting cast, including a wonderfully glib Jim Howick as local blowhard, Verderer, are having a whale of a time. Paul Whitehouse's aging pub lothario, Tony, is all confusion trying to get his head around Linda's gracious brand of feminism and Liza Tarbuck steals every scene she's in as Linda's blunt sister, Siobhain.
Linda herself is a comic creation so instantly recognisable, yet also entirely unique. Big laughs come from the animation of Christie's marvellously expressive face as she performs the eye-rolling sitcom wife, walking away holding a finger in the air. But she's the first small screen iteration of a new rebellion: the "no worries if not" generation of women who have had enough.
A "sitcom about the menopause" might turn some people off, but they'd be missing one of the most vital, brilliant British comedies in years. This is not just for us overheating women, it makes room for everyone curious to look at things in a different way.
The Change isn't a vengeful roar at some ignorant workman cat-calling from the scaffolding. It's not even a woman snapping after one too many socks have missed the laundry basket. It's a practical response to our squashed womanhood.
Written by Julia Raeside in iNews on 21st June 2023.
Filed Under: The Change
---
Sign Up For Bridget's Newsletter