The Change - ★★★★
---
Review of Bridget Christie's Channel 4 comedy
Written by Steve Bennett in Chortle on June 21st, 2023
Much of the advance publicity for The Change has focussed on its menopausal aspect – no surprise given the title and how rare it is for that time of life to be a storyline, especially a positive one.
But while that is the inspiration for Bridget Christie's character Linda to embark on her mid-life road-trip, this idiosyncratic series is harder to pin down than that, encompassing both light-touch social commentary and a magical realism drawn from English folk mythology. That combination might seem unlikely, but it works well, with the various strands bound by the sardonic yet surreal sensibilities of Christie's script.
When she realises she's going through the physical change of the menopause, Linda decides she wants a more spiritual change, too. Underappreciated as a wife and mother, she has been tallying up all the 'invisible work' she has been doing over the years, cleaning up after her family.
Now she wants to claim back some of those hours, so digs out her old motorbike and leaves her husband and kids behind in their city home (temporarily) and heads to the Forest of Dean – 'to rediscover herself', as the cliché would have it – to the disgust of her amusingly straight-talking sister Siobhan (Liza Tarbuck). Cutaways to hapless husband (Omid Djalili) going feral when left to his own devices prove the value of that invisible work – as well as providing the broadest comic moments early on.
Once Linda arrives in the forest, it's not quite the bucolic ideal she had in mind. She meets all manner of oddballs, such as the intimidating Eel Sisters (Susan Lynch and Monica Dolan), owners of a woodland cafe that sells only that foodstuff and who rent her a dilapidated caravan.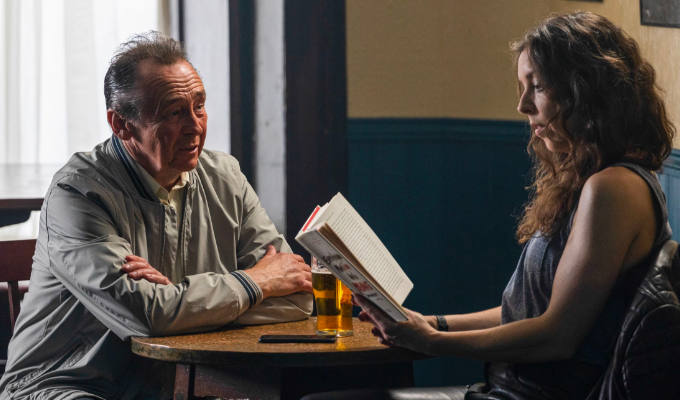 Paul Whitehouse is a delight as Tony, above, an old-school sexist casanova of advancing years, but surprisingly open to being challenged on his views. Jim Howick as The Verderer – a parody of the reactionary, men's rights Joe Rogan type of broadcaster – is a lot angrier, though ultimately presented as a sad, lost soul. Tanya Moodie's velvet-voiced Joy is a the calmer voice of progressive views, and Jerome Flynn is the Pig Man, below, living wild in the woods.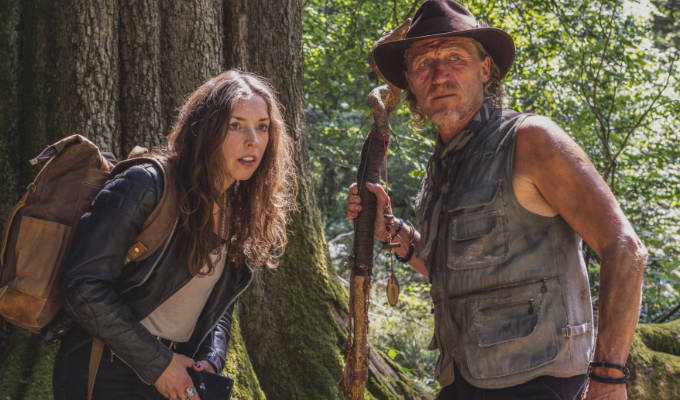 It's an amusing menagerie of weirdos, but their portrayal is ultimately affectionate, especially as it turns out their way of life is under threat. The Change – a title that clearly has many more interpretations than just the menopause – is as warm a tribute to the gentle eccentricities of the English countryside as Detectorists, while its indie-film sensibilities add an otherworldly sheen to events. (How many comedies have ever employed a 'folklore consultant'?)
Meanwhile, the initially timid Linda becomes more active in proceedings, finding a new freedom away from the expectations of being a dutiful wife and mother. Menopause equals freedom is the message.
As with her stand-up, Christie has woven many of her experiences, interests and opinions into a distinctive story with a strong sense of what it is. She's also a strong performer in the role created for herself – boasting  the expressive comic face that could have fitted the role of 'disappointed housewife' from sitcoms or adverts stretching back decades. Thank heavens she wrote this much more interesting role for herself instead.
The show has, apparently, been seven years in the making, which shows in the depth of a story packed with strong characters that celebrates the potential of women away from tub-thumping or cliché, and proves itself repeatedly funny in ways large and small.
Written by Steve Bennett in Chortle on 21st June 2023.
Filed Under: The Change
---
Sign Up For Bridget's Newsletter