With a new TV show Bridget Christie is bringing the menopause into mainstream discussion
---
Bridget Christie has written, executive produced and stars in The Change
Written by Fiona Audley in The Irish Post on June 13th, 2023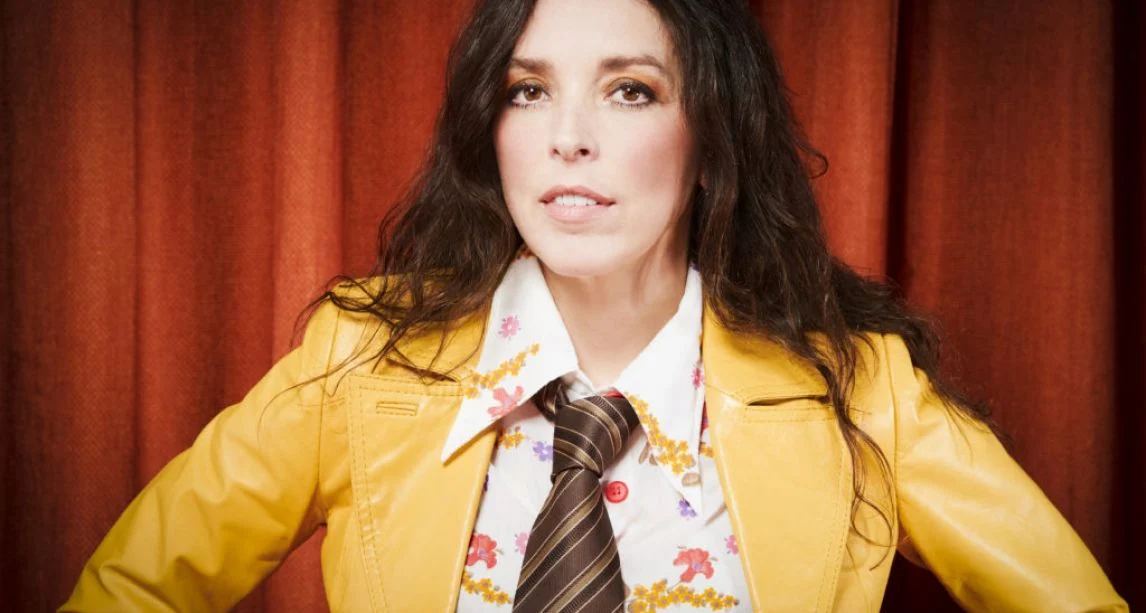 COMEDIAN Bridget Christie's latest project has been a long time coming.
The second-generation Irish woman, born in Gloucester to parents from counties Roscommon and Leitrim, has written, executive produced and stars in a brand-new television show which airs on Channel 4 next week.
The Change is a comedy drama about the menopause.
It focuses on a character named Linda who is facing that milestone, which awaits all women, and is unsure exactly who she is.
And it is set in the historic Forest of Dean, which Christie spent many hours exploring as a child.
The mother-of-two leads an all-star cast in the series, which pays homage to her childhood memories while tackling a topic that is close to her heart.
"It's had a long journey this little show, it has evolved quite a lot from its first inception," she told The Irish Post.
"On the one hand I have been thinking about it my entire life, since I was a child, probably since I was five or six.
"I always wanted to write something that was set in the Forest of Dean, which is 10 miles from where I grew up in Gloucester, and we would go there for walks and picnics when I was a child.
"It's this really magical place, it's like no other place," she explains, "for me it's like a magical land, the place of childhood memories, this idyllic place, and so in terms of what the show looks like I wanted it to look like my memories of it."

The Change airs on Channel 4 on Wednesday, June 21
While the idea has been brewing for decades, Christie, now 51, has spent the last seven years writing The Change.
"There are things I have taken from my life that are in the show as I have been thinking about this for a very long time, but in terms of actually writing it, I would say it goes back six or seven years," she confirms.
"It was originally a script that was commissioned and slightly different," Christie explains, "then lockdown happened, and I changed, I became a different person, and so I changed the main protagonist to reflect more of the person I was at that point, which became Linda."
Christie is honest about the theme of menopause becoming central to her work due to it now being part of her own life.
The topic also features in her current stand-up show, Who Am I? which she will bring to the Edinburgh Fringe Festival in August before taking it on the road for a tour of Britain and Ireland from September to December.
"Primarily, Who Am I? is about the menopause and my experiences of it," she admits.
"But there is a bit of politics and a little bit of gender double standards in there too, you know, the kind of things that women just can't get away what in the same way that men can.
"Especially high-profile men, like politicians, where we still judge women very differently."
Christie is confident that the subject of the menopause offers something for all – not just the women in the audience.
"I'd say it's a very accessible show," she says.
"Even though on paper it may seem like everything I have just mentioned is for a very specific demographic, actually those themes are really not."
And the writer has done her research on this.
"When I was working the show out at the comedy clubs in London, I noticed that there were a lot of young men were really laughing," she explains.
"I called a table out on it once. There were about six young guys sitting at it and I asked them 'why are you laughing so much?'.
"Then I realised. I was like, 'oh, I'm your mum, aren't I?'," she laughs, "they were living with those experiences."
"So, I do think something like the menopause is accessible because everybody is affected by it in a different way."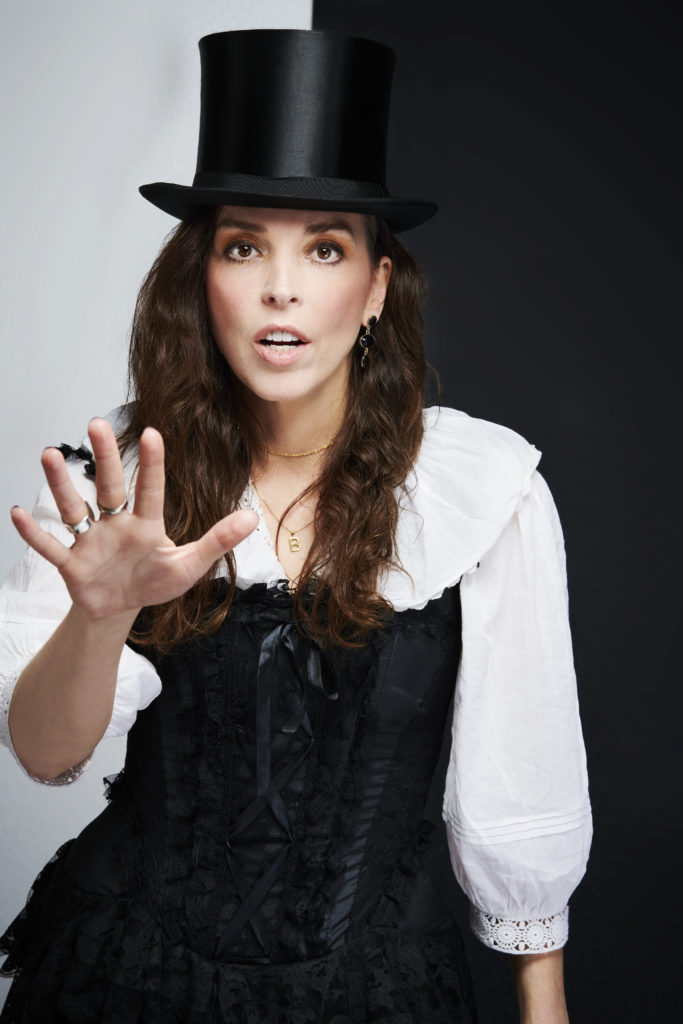 Christie will tour her Who Am I? show in Britain and Ireland later this year (Pic: Natasha Pszenicki)
As such, it is a story that Christie is determined to tell, and she is hopeful her television series will help bring the topic into more mainstream discussion.
"To tell a woman's story at a certain age in her life was very important to me," she says.
"I don't feel like we have got enough of these stories at the moment, but it is changing.
"I feel like when the menopause is covered now it is covered in passing, it's not the beating heart of the show or the main protagonist of a show.
"I hope it is here [in The Change]. Just that journey of reaching a certain age and realising I don't know who I am anymore. Linda is at that point. She doesn't know what her place is in the world."
Christie plays Linda in the show, which is her first proper acting role and is something of a dream come true.
"I always wanted to act," she admits.
"I had a phone call with my auntie on my fourth birthday and I told her I am going to be an actor.
"I did amateur dramatics and got a scholarship to go to drama school but when I left I never got any work.
"That's why I started writing stand-up, because I thought this is really difficult, waiting to be picked and going and doing audition after audition.
"Auditions are not great for the self-esteem," she adds, "so I thought I need to take control back here to a degree.
"I started writing stand-up and I really got into that, although I still loved acting so much, but the stand up and writing took over in the end.
"So Linda is unbelievably the first proper acting job that I've got, and I am 51 and I had to write it and cast myself in it," she laughs.
"But actually, there is part of me that thinks that is absolutely correct, I feel like all roads have led here.
"I genuinely believe everything that I have done has taken me here to this point."
So how did it feel to finally get on set and start filming?
"It was the dream and more," Christie says.
"Every part of this has been, from getting the script commissioned, then the pilot, then you get to write that, then you get to cast it, film it, edit it, talk about it, all of it."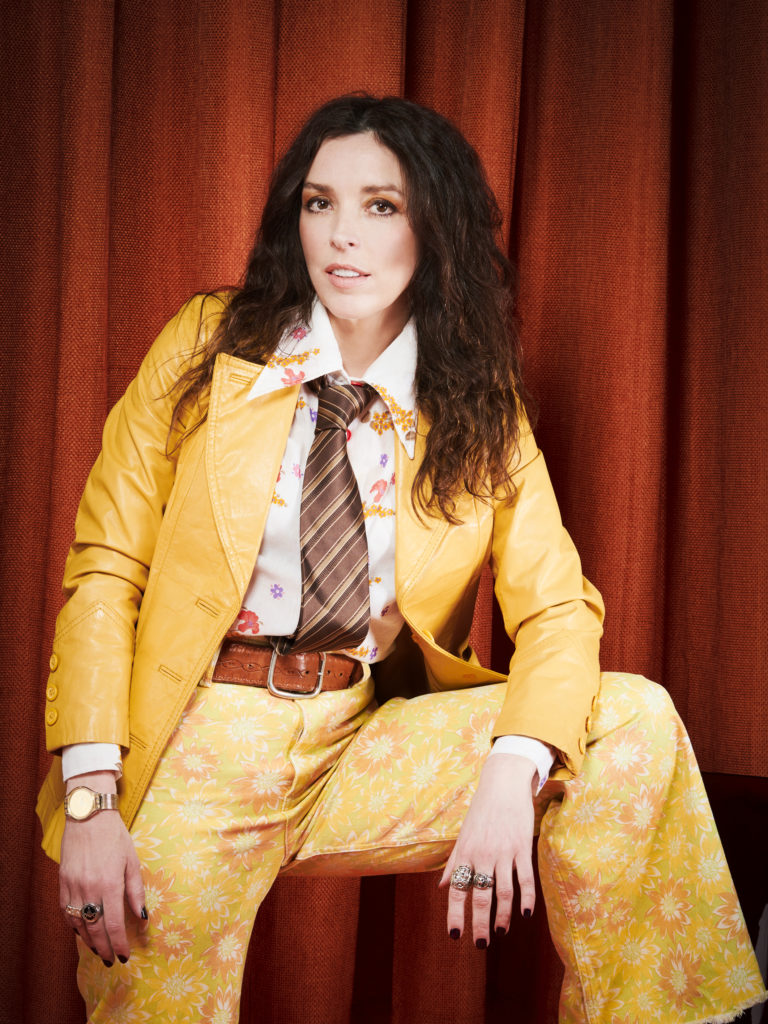 Christie is on her 13th stand up show (Pic: Natasha Pszenicki)
But that doesn't mean Christie will be leaving the comedy circuits.
Now on her 13th stand-up show, she firmly believes it is "really important" to continue to write new material.
"I love writing so I am scribbling away the whole time," she explains.
"I would have generally tried to turn over a new live show every year or so, but if a new commission comes along that might impinge on writing new shows," she explains.
"I think it's really important to keep writing all the time," she adds, "because you evolve and change as you get older, the world changes as well and I feel like a different person, so I think you have to keep going and keep churning over new stuff.
"Nothing is ever done, you know, you just sort of run out of time."
The comedian admits that general societal themes inspire her comedy, as well as nuggets from her personal life, but the writing doesn't always come easy.
"I use real events – like politics or climate change – of society in my writing, but with the personal stuff a lot of it is more exaggerated, with a seed of truth in there somewhere," she admits.
"But writing is so hard," she adds, "and what I tend to do is work backwards."
"I tend to know where I am going," Christie explains, "I know my end point, and I start working back from that.
"So, with shows like An Ungrateful Woman [in 2014], for example, I had the last line, the final punchline for the show and I worked backwards from there.
"I don't find it easy, writing is hard, but I am someone who would do hundreds and hundreds of drafts of something. I do put the hours in, until time runs out."
And Christie, who was brought up in a religious Irish household, is clear that her work is undoubtedly informed by that experience, claiming "your background can't not inform you, when you have had an upbringing like that it is going to leave an imprint".
She explains: "I would saw my upbringing has given me imagination, a conscience. I would still pray silently, like at random moments I would say my Our Fathers or Hail Marys or pray for a safe journey, things like that.
"Some things are just really habitual, as they are with you for years as a child, my parents were very religious."
And then there is the fact that Irish people are particularly good at humour and storytelling.
"There is an openness, like a zest for life with Irish comedians," Christie admits.
"There is a charm to Irish comedians, I'm not saying that about myself, but to me they tend to be imaginative and up for it, certainly the Irish comics that I know, there tends to be something unique about that."
She adds: "I think [storytelling] is in our DNA.
"I am the youngest of nine children and it was a huge part of my dad's childhood, they would sit around the fire in Boyle, Roscommon when he was little and the women would tell stories.
"When I was growing up, we would sit around the fire, we had a coal open fire in our house until the mid to late 80s, and we would tell stories. It was a really big part of our childhood."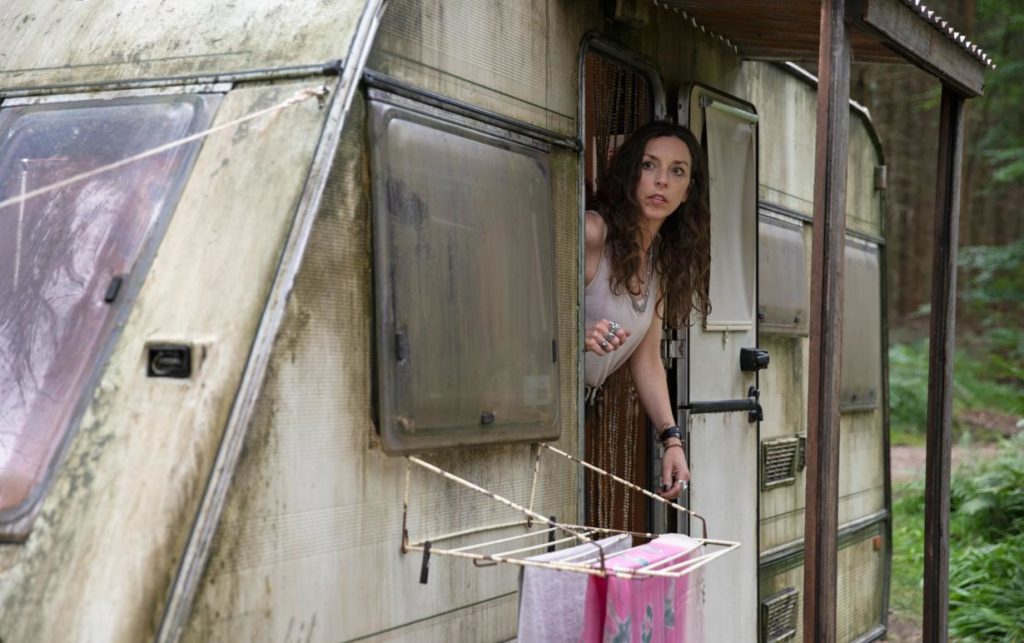 Christie has written, executive produced and stars in The Change
So, it may be little surprise that Christie would go on to build a career out of writing comedy.
"Stories are great, it's how we understand people and the world, and they are just really important," Christie claims.
"That's why in getting The Change commissioned there is not a second of the whole process that I have not felt what a privilege it is and how rare it is to be able to tell stories like this," she adds.
"I don't think it will ever sink in, it has been such a huge privilege and I am so grateful for it."
And now, with the show about to air, Christie is excited for the public to finally hear the story she has been working on for so many years.
"I just cannot wait for people to see it," she says.
"It's difficult to believe in something without sounding arrogant, but I think it's because there is a whole host of people involved in this.
"With a stand-up show its literally just me, but with this I just feel really good about it, I am really happy with this and I think that's because there are a lot of great people involved."
Written by Fiona Audley in The Irish Post on 13th June 2023.
Filed Under: The Change
---
Sign Up For Bridget's Newsletter