Why older women are at their peak
---
Can the menopause be liberating? The Edinburgh Comedy award-winner Bridget Christie thinks so
Written by Ashley Davies in The Times Scotland on July 22nd, 2023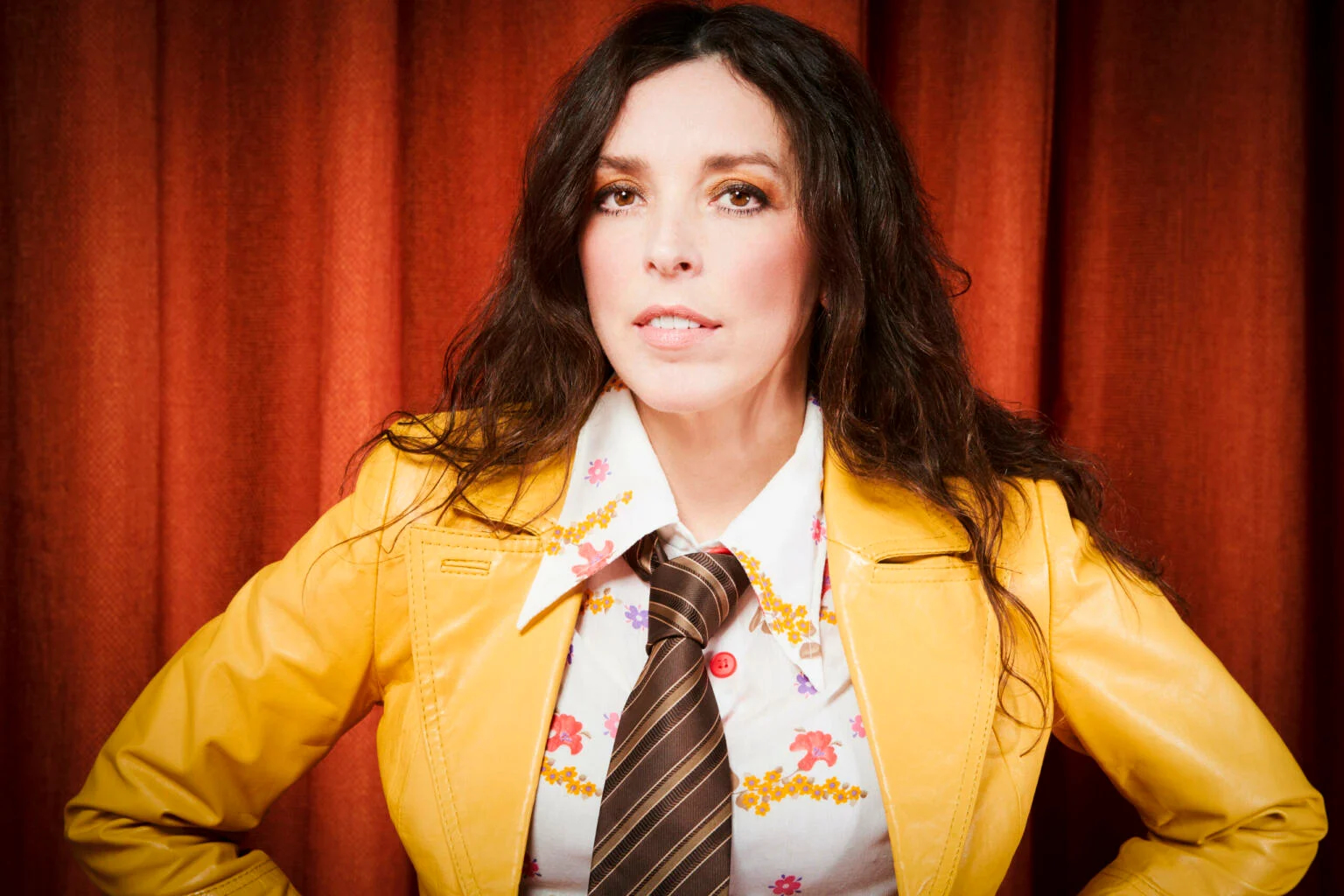 Bridget Christie likes to open her latest stand-up show by wandering on to the stage, pretending to have forgotten what she's come in for. It's an all-too-familiar scenario for anyone with close experience of . . . what's it called again? . . . the menopause and most people get the joke.
Not everyone does though, she laughs, recalling a recent response from fans in southwest England. "They were saying: 'We love you, Bridget! You're in Bristol.' I said back to them: 'I know where I am, I'm doing a bit. Because I am a 50-year-old menopausal woman, you lot just think I've genuinely forgotten why I've come out here.' That's a thread through the show."
Like her acclaimed new Channel 4 comedy drama, The Change, this show, Who Am I?, embraces and celebrates the menopause. While the former tells the story of a 50-year-old woman, played by Christie,who rides away on her motorbike to claim back some of the time she's spent doing unpaid domestic labour, Who Am I? deals with a broader range of topics in addition to the midlife transition.
Like A Bic for Her, the Edinburgh Comedy award-winning show she performed in 2013, Who Am I? is an irresistibly entertaining feminist polemic. Packed with jokes, it covers politics, parenting and gender double standards. "I tried to include lots of different things in it," she says. "I wanted to write something accessible."
She riffs, for example, on the kind of behaviour we simply wouldn't tolerate from a senior female politician.
"If Boris Johnson was a woman there's no way she would have been elected as prime minister and stayed in the role for that long," Christie says. "We judge women very differently. A woman who lied that much and cheated on her husband is not going to be a popular prime minister or politician. It just doesn't work like that. There's a real imbalance there." Christie also talks about the American comedian Louis CK, who won a Grammy last April, five years after admitting that the sexual misconduct allegations made against him by five women were all true.
"He admitted to behaving in a predatory way, abusing his power as a high-profile male comedian," Christie says. "There's no way that would happen with a woman. There are so many other examples in other industries, and we still have more confidence in men's ability to do things."
Although there is still a huge amount of work to be done when it comes to equality, we've come a long way since Christie did a stand-up show dressed as an ant to make fun of the fact that some people are more comfortable hearing feminist topics covered by an insect than by a woman.
As for the menopause, well, Christie is a proponent of it being an exciting time for women, despite the challenges.
"I reject the narrative that with the loss of your reproductive years goes your beauty. Older women are at the tops of their games. They're often earning more than they ever have, they know who they are, they're the most confident they've ever been. They shouldn't let this transition throw them off."
She wants "the change" to be discussed more widely and in more detail, so that everyone knows what to expect, how to identify symptoms, how to get help – and how to anticipate the fun they'll have once they're out the other side.
"If you can get through this you'll be unstoppable," she says. "Embrace it. Be excited about the rest of your life, have adventures and have time to do all the things you always wanted to do."
The Stand's New Town Theatre, 1.50pm, Aug 2-9; £20, edfringe.com
Written by Ashley Davies in The Times Scotland on 22nd July 2023.
Filed Under: The Change, Who Am I?, Interview, Preview
---
Sign Up For Bridget's Newsletter