The 50 funniest comedians of the 21st century
---
On the eve of this year's Edinburgh Fringe, our critics pick the defining stand-ups of the century so far, from Fern Brady to Billy Connolly
Written by Mark Monahan in The Telegraph on July 29th, 2023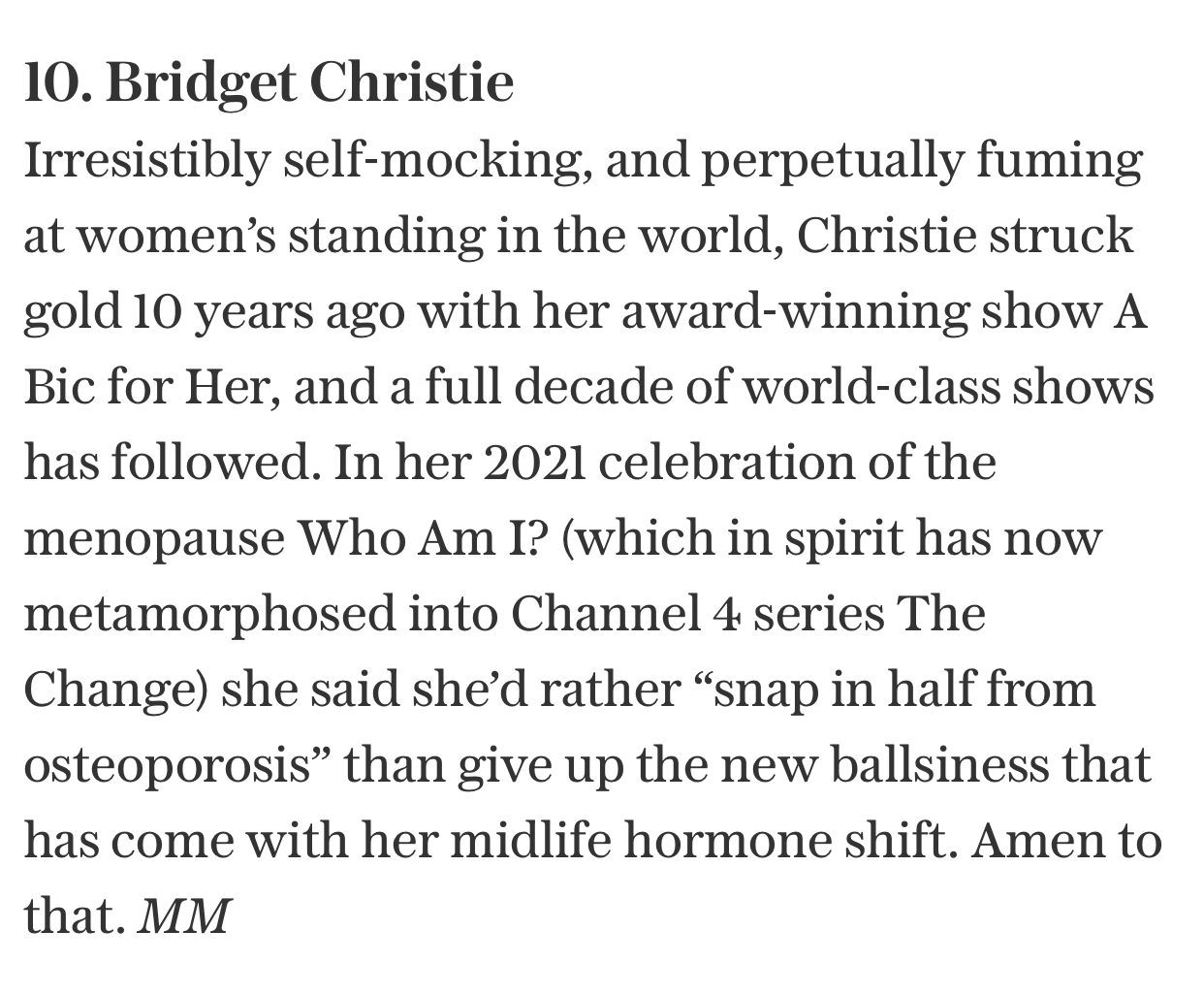 This list is a bit of a joke. This sort of list always is. Rank the 50 best anything – novels, crisps – and people start ­fuming. "Why isn't Middlemarch #1?" "How dare you snub Wotsits?"
Comedy is, as any fule kno, ­subjective. Stand-up is a broad church, taking in character ­comedy (the Pub Landlord) and musical ­parody (Bill Bailey). But we had to set limits somewhere, so ruled out troupes and groups (sorry, Pappy's; farewell, Flight of the Conchords).
This is not a list of the funniest sitcom actors, scriptwriters or podcast hosts. Phoebe Waller-Bridge's play Fleabag was a hilarious piece of theatre, and a ­terrific 12 episodes of television, but it wasn't a stand-up comedy gig.
We bent our own rules slightly to acknowledge recorded shows made in lockdown – that awful moment when a laptop became the closest thing to a comedy club. But ­otherwise, this list is based purely on shows four comedy ­junkies have seen (and loved) since the turn of the millennium on stages across the UK, in pubs and clubs, attics and basements, ­community centres and West End theatres. The UK has the world's best live comedy circuit, and we wanted to celebrate it.
---
10. Bridget Christie
Written by Mark Monahan in The Telegraph on 29th July 2023.
Filed Under: The Change, Who Am I?
---
Sign Up For Bridget's Newsletter