Someone from our Brexit negotiating team needs to be caught having deviant sex
---
The 2013 Edinburgh Comedy Award winner takes her new show on the road and finds hope in the unlikeliest of places
Written by Brian Donaldson in The List on March 13th, 2018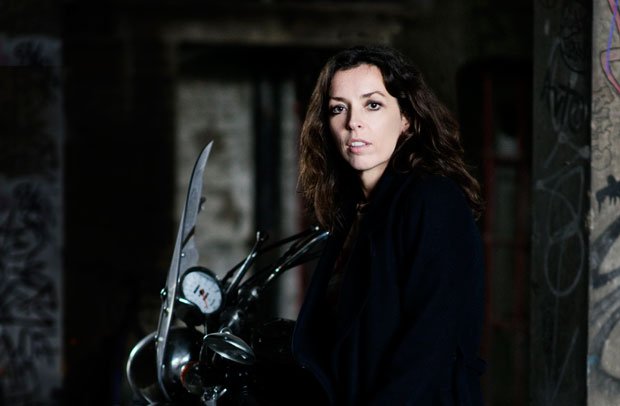 What Now? asks Bridget Christie as she promises 'a night of hope and despair'.
Like any western child of the 80s, you were terrified about nuclear annihilation. Given the folk in charge of things these days, has that fear returned and what do you say when your kids bring up the subject?
Yes it has. The kids don't tend to bring it up really, but if they did, I'd tell them that, like all living things, they will not escape death, that they are as likely to be killed crossing the road, falling out of bed awkwardly, or choking on a sweet as they are being turned to ash by Kim Jong-un and Donald Trump. There's no point in giving it too much thought.
What gives you hope these days?
Advances in plastic surgery, sex toys, hormone replacement therapy and weatherproof clothing.
It's five years since you won the Edinburgh Comedy Award: can you name one benefit of being crowned queen of Edinburgh '13?
No.
Do you think there's any chance at all of a second EU referendum vote in the UK? Assuming you would welcome that, do you see any downsides at all to another election?
Well, you assumed wrongly. I wouldn't welcome a second referendum. I am so bored with the whole Brexit shit party I just want to leave as quickly as possible now. I don't even care about getting any kind of single market access or customs union deal anymore. I just want it to be over. It's absolute torture. Someone from our Brexit negotiating team needs to be caught having deviant sex with someone really unexpected and weird or die doing something pointless or absurd just to spice it all up a bit. It's awful. When people try to engage me with Brexit now I literally scream at them to shut up about it.
What's the weirdest Brexit-based heckle you've personally had, or heard at someone else's gig?
Please. Stop asking me about Brexit. That's not the heckle. It's my answer to the question.
Name one positive thing that Trump has done since becoming President?
Are you joking?
Can you name three up-and-coming comedians you are excited about and what is it about them that's so promising?
Joan Rivers, Lenny Bruce and Richard Pryor. Nothing in particular, I just think they've got promise.
Do you see yourself as a satirist or is 'satire' a dirty word?
No, not really, not at all, but I don't think satire is a dirty word, why would it be?
Overall, you've had very positive reviews in the last six years or so: do you fear that bubble bursting at some point or could you care less?
It's out of my control. No one wants bad reviews. All I try and do is my best. I've had terrible reviews in the past and so I know what it feels like, but at the end of the day, there's nothing we can do about it.
Written by Brian Donaldson in The List on 13th March 2018.
Filed Under: What Now?, Interview
---
Sign Up For Bridget's Newsletter