Bridget Christie's Utopia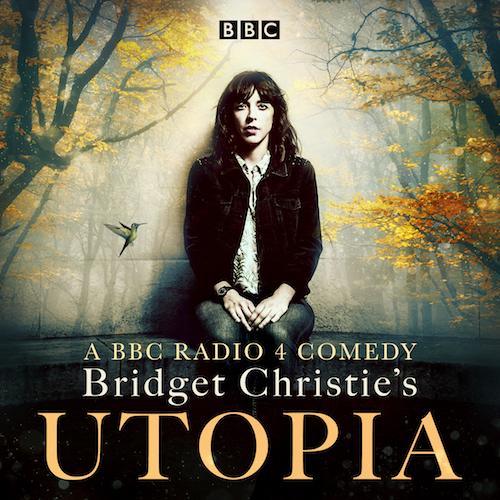 A brand new comedy series from award-winning stand-up comedian Bridget Christie. As Bridget Christie struggles to come to terms with current world events – Kim Jong-un, the melting polar ice caps, the Brexit negotiations and Nick Knowles singing a cover of The Beatles' "Here Comes The Sun", she embarks on a comic quest for her Utopia – a way of living that will make her less anxious and enable her to have her first happy wee since the Brexit vote in 2016.
Bridget explores politically disengaging, spirituality, moving to the country and being super rich – to see if any of that will make her happier.
Will not reading the papers, abstaining from all social media and not watching rolling news reports bring a smile to Bridget's face? Could yoga, Hinduism or becoming a nun be the answer to all her problems? What about living on a rural commune? Or auditioning for a lucrative TK Maxx commercial? Or will life still be completely rubbish?
Recorded in front of a live studio audience at the BBC Radio Theatre. Starring: Bridget Christie With special guests Mike Christie, Leyla Hussein, Sister Agatha & Fran Blockley. The BBC page for Utopia is here.
---
Press For Bridget Christie's Utopia
Radio review: Bridget Christie's Utopia The Cambridge Geek, 31st March 2021

Why I'm looking for Utopia BBC Website, 13th June 2018

---