Bridget Christie: Because You Demanded It ★★★★★
---
Metaphors and messages are rife in this stirring show written in quickfire time
Written by Kelly Apter in The List on September 1st, 2016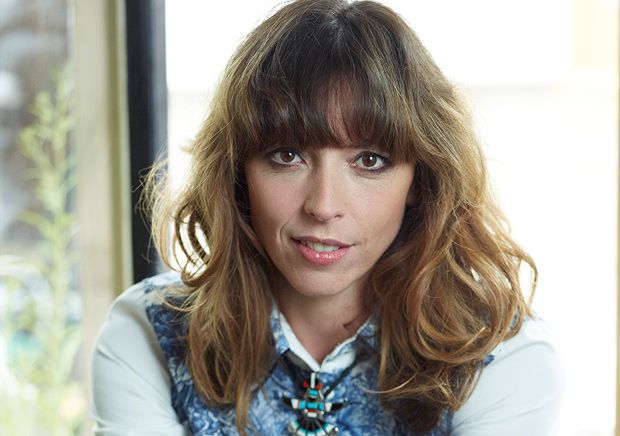 Bridget Christie was all set to travel to Edinburgh armed with a show about her own mortality, and any potential legacy she might leave behind. And then Thursday 23 June happened, and she had to re-pack her bag. Out came the promised chat about 'aging and water massages', and in went her home-made Ladybird Book of Brexit. And a pot plant. A fuchsia, to be precise. Not as big and blooming as the one in her London garden, but a travel-sized companion which blossoms into its own beautiful metaphor on stage.
Talk of propagation and how plants from foreign lands can flourish in British soil leave us under no illusion that this is, as Christie states, a comedy show about gardening. She tries to stay on-message, to bring the show back to the state of her lavender, but keeps 'getting distracted' by topics such as the EU referendum, the mechanical robot masquerading as a human being known as Michael Gove, and her despair at Boris Johnson being appointed Foreign Secretary.
Inevitably this show (re-titled from Mortal to Because You Demanded It) will grow and change as the political landscape continues to shift. But the razor-sharp wit, personable asides about her family, and the gentle but pointed call to arms which Bridget Christie delivers so brilliantly, will remain firmly intact.
Written by Kelly Apter in The List on 1st September 2016.
Filed Under: Because You Demanded It, Review
---
Sign Up For Bridget's Newsletter