Bridget tops Brian Logan's top 10 comedy of 2016
---
Mr Swallow camped it up as Houdini, Isy Suttie looked for Mr Right, while Brexit brought out the angry best in Bridget Christie and Stewart Lee. Our critic picks the year's best comedy
Written by Brian Logan in The Guardian on December 13th, 2016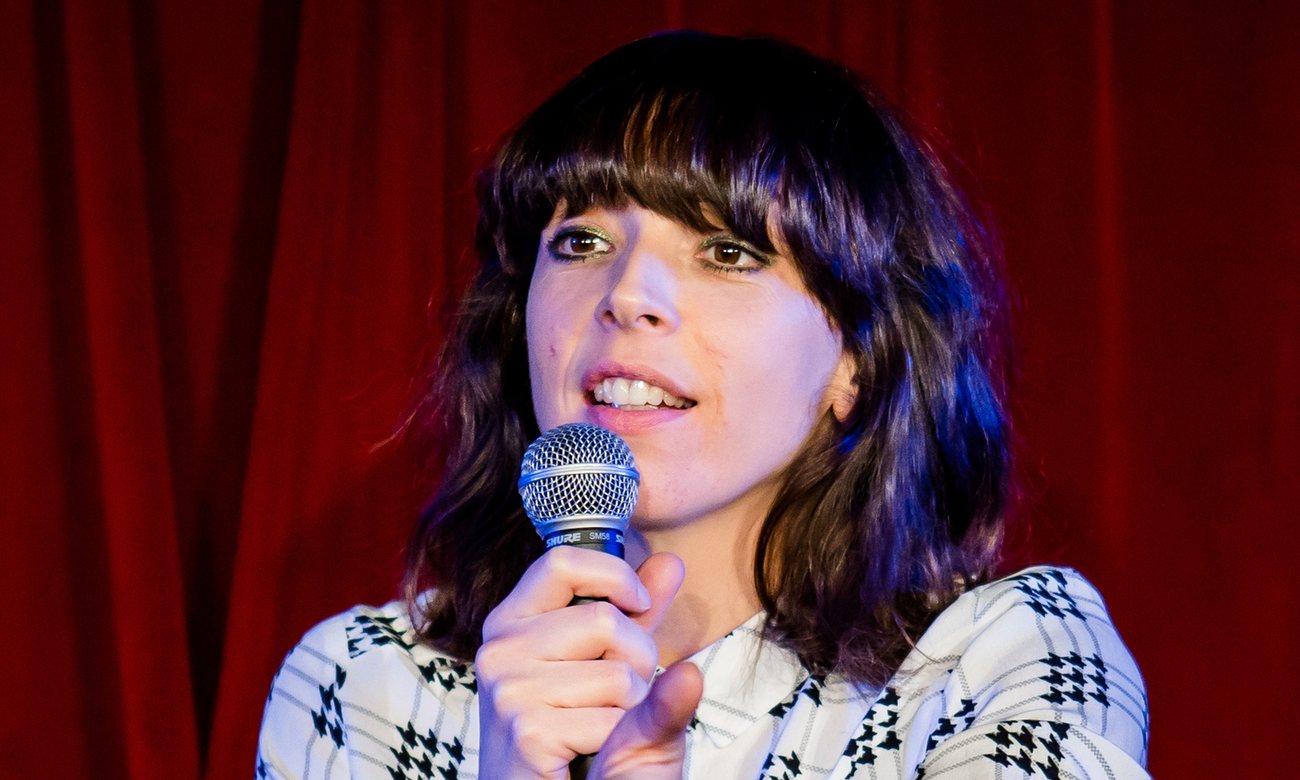 1. Bridget Christie
Stand Comedy Club, Edinburgh
We're coming to the end of the most tumultuous political year many of us can remember. And only one comedy show has risen to the challenge it's posed. Bridget Christie's Brexit standup show Because You Demanded It was the funniest and most proportionate response I've seen to this summer's vote to leave the EU. It was also the first: what made Christie's response to these fast-moving political events especially impressive was that it was knocked up in just six weeks between the referendum and her opening gigs on the Edinburgh fringe.
The urgency was inseparable from the hilarity. Comedy is all about timing, they say, and Christie's was perfect, as she launched a furious, impotent, playful tirade just as the initial shock of Brexit was fading. What made the show (a last-minute replacement for a planned set about mortality) so bracing was Christie's gibbering attack on the very idea that a spike in racist violence, the rejection of expertise and the betrayal of Britain's tradition of openness should ever be allowed to become our new normal.
None of this landed like a harangue. Christie is too skilful and has too keen a sense of her own ridiculousness for that. So the pro-remain arguments came couched in daft set pieces about horticulture and detours via her husband's thoughts on labiaplasty. There was full-throttle expressivity, too, as Christie's body threatened to burst and her eyes to pop with outrage at what's happening to us and our country. If you felt the same, her show was the most vigorous tonic. And even if you didn't, you'd surely still enjoy a masterclass in tub-thumping political clown comedy.
Click here for the rest of the list.
Written by Brian Logan in The Guardian on 13th December 2016.
Filed Under: Because You Demanded It, Review
---
Sign Up For Bridget's Newsletter