I Don't Think I'll Ever Retire
---
As the Edinburgh Comedy Award winning comedian tours the country with A Book For Her, Bridget Christie shares her thoughts on social media, the future and death.
Written by Brian Donaldson in The List on March 16th, 2016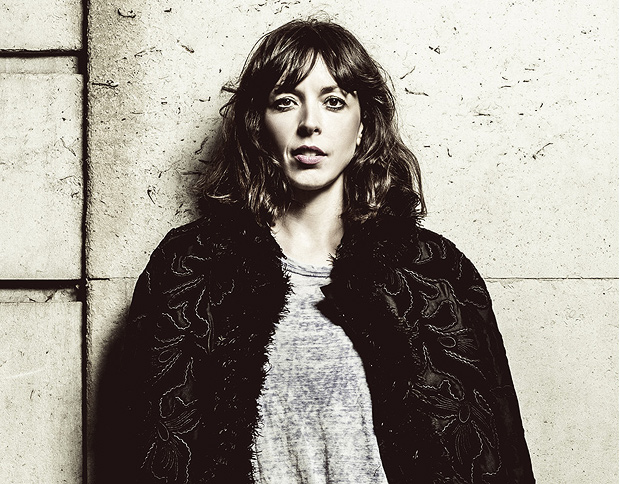 Given the subject matter of your recent shows, do you ever feel that there's just too much material out there?
It's endless really because it's a horrible old world. Luckily for comedy: I hope it never gets sorted out! I've only done two full shows about feminism, maybe two and a half hours in total, but it's a drop in the ocean. In 2013 and 2014, lots of big world stories were happening about women and they are again now but I never plan to talk about women. I'm led by events.
This tour seems to be a mix of stand-up and book signing. Do you enjoy meeting your public quite so up close and personal?
People are so nice and friendly and they do like getting their books. It's good to talk to your audience and as I'm not on social media, this is an opportunity to interact on a more personal level. I don't think I could be on social media because I like to have very clear lines between my work and my life and if you're constantly interacting with people, then when are you off?

What new stand-up material are you working on?
I'm thinking about death at the moment. We're too scared of it in Britain. I remember a documentary where a doctor said that once we're diagnosed with a terminal illness, instead of enjoying the time we've got left we put ourselves through really awful treatment to try and prolong life. That means the rest of the time we've been given is lost by being in rooms that are unfamiliar to us where we're not around our friends and families. He said that we need to rethink how we die and he's right. The thing is though, I still have to try and make that funny.
Can you see yourself doing stand-up far into the future?
I have different things that might be happening, but stand-up is the main thing. With filming, I'd like to do a low-key domestic type thing, something like The Trip but a dramatised version where it was heavily improvised around a script: that would be good to get your teeth into. But a personal thing for me is to be 65 and be quite a good stand-up. Why not? You evolve as people and your thoughts change so I don't think I'll ever retire because I always think the next show is going to be the really good one.
Written by Brian Donaldson in The List on 16th March 2016.
Filed Under: A Book For Her (The Show), Interview
---
Sign Up For Bridget's Newsletter