A Book For Her ★★★★
---
Written by Evan Beswick in Fest Mag on August 13th, 2015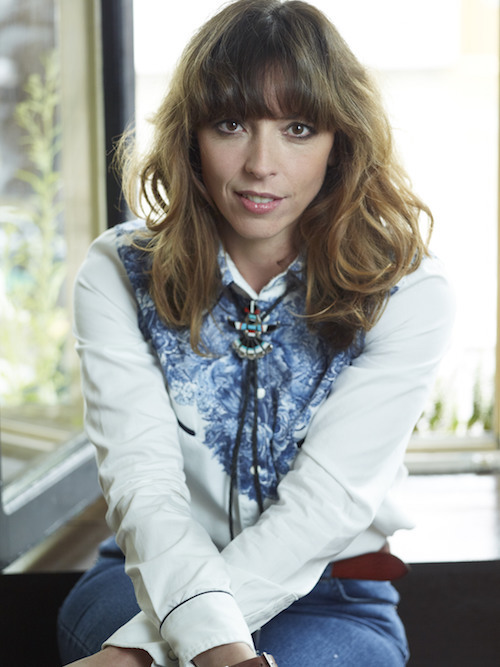 "That's what I think, because I'm a feminist," shouts Bridget Christie – with all of the dry sarcasm such an obtusely reductionist statement deserves. There's a certain reductionism, too, in a three paragraph summary of a show which opens the door on as many of the stickiest, trickiest issues as the 2013 Comedy Award winner can squeeze in. Racism, feminism, cuts to public services, VAT on sanitary products – oh, and the pitfalls of an 11am show. They all get a look in. And all get booted out of the door in a verbal volley of righteous ire.
It's perhaps beside the point, but Christie's nose for right and wrong is impeccable. Or, at least, it feels that way, so cogent are her flights and fights of political fancy. And that's probably more important. Like the greatest orators, Christie's is a mesmerising play of language, structure and theatrics. There simply are few on the scene with the same command of comic form. Christie opens up seemingly whimsical routes only to lead us face-first into a devastating reality check. It's fair to say she can also just knock down a mean one-liner.
There's the odd chink in the liberal armour. Why, she wonders, are there not more BAME members of her audience? One starts to toy with the idea that it's maybe the wrong question. Why would folk from myriad heritages enjoy the same cultural output? But there's little time for points of order, as Christie powers through. And she leaves the audience wanting more. Literally. This morning's show lasts just over 45 minutes, with scheduled time for book signing built into the ticket price. It feels a little, erm, conservative. Down with cuts to performance time.
Written by Evan Beswick in Fest Mag on 13th August 2015.
Filed Under: A Book For Her (The Show), Review
---
Sign Up For Bridget's Newsletter