Radio review: Bridget Christie: Mortal - ★★★★
---
Written by Steve Bennett in Chortle on April 13th, 2021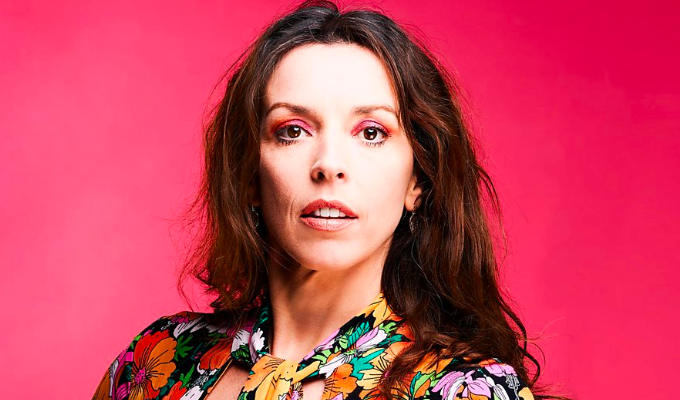 Bridget Christie has made a virtue of the limitations of lockdown. Rather than record her Radio 4 series as a monologue in front of a virtual audience, like many stand-ups-in-exile, she's fully embraced the possibilities of the medium.
Mortal, a four-part comedy series about the key stages of life, sets her thoughts in a textured soundscape, recording snippets as she goes about her daily life, whether shopping, trying to combine parenting with working from home, or being kept awake by the guttural nighttime sounds of urban foxes.
Christie also adopts a few extra personas – purportedly to stop herself from getting sick of the sound of her own voice, but adding texture for the listener, too. These include the accent of her plumber and a spooky and 'really annoying' tone to relay messages from the afterworld. Other meta-touches include notes to producer Carl Cooper about how her collection of recordings might be put together into a coherent show.
In the end, her thoughts on the topic in hand have been interspersed with unusual memories from those closest to her (her dad, sister and an unnamed friend) or her own experience – such as her request to keep the stumps of her child's umbilical cord, to the bemusement of the midwife. But it's a big thing in a lot of indigenous communities, apparently.
While the show's style is distinctive, the content is substantial, too. This first episode about birth (with life, death and the afterlife to follow) also touches on the sorts of questions that have vexed philosophers over the centuries as she mulls ideas such as whether knowledge of our own mortality spurs us to reproduce or whether our spirit is in our genitals, since our DNA is the key to a form immortality.
Trains of thoughts can be triggered by quotes from Buddha, Aristotle, or anthropologist Desmond Morris (not Johnny Morris, which causes some hilarious confusion); documentaries about birthing rituals; National Geographic articles about aphids, or the 12th Century pagan fertility statues of Sheela na gig.
But while she's smart enough to do the reading, Christie's commentary has more than a touch of the idiot savant – asking an apparently silly question, such as how exactly might a soul enter your body, that either exposes the logical flaws or simply cuts to something absurdly funny about the belief. Often both at once.
Christie's shtick is that she's curious, but woefully out of her depth, and when she turns to her Dad as an expert about the metaphysical nature of the soul, he's just as lost as she is.
The result of is a thoughtful, absorbing half-hour, built on the follies of trying to consider the human condition. Attempting to comprehend such unknowable things might make fools of us all – but that's a consequence Christie rushes towards with open arms, with distinctively funny effect.
Written by Steve Bennett in Chortle on 13th April 2021.
Filed Under: Mortal, Review
---
Sign Up For Bridget's Newsletter