Mini Newsletter

Posted 6 years ago on February 2nd, 2018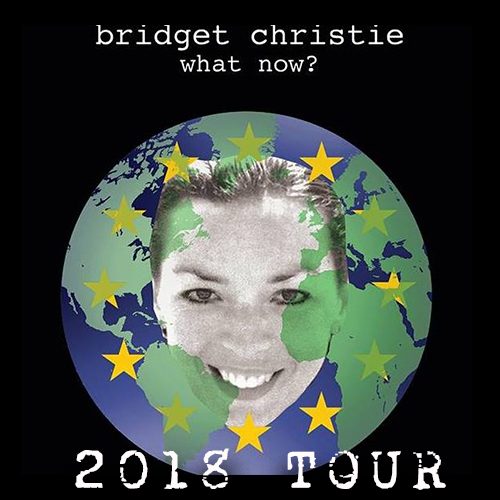 Hello!
Just wanted to say a huge thanks to everyone who came to the radio recordings. You were awesome.
You can hear yourselves shouting out insults, yawning loudly and huffing and puffing from next Weds on Radio 4 at 6.30pm or on the iplayer at your leisure. You should be able to find it here http://www.bbc.co.uk/programmes/b09s0hvn
I've added the last few work in progresses for the tour show "What Now?" then I'm not doing anymore London dates until the autumn so be great to see you at one of these. ALL TOUR DATES / WiP DATES ARE AT THE BOTTOM OF THIS EMAIL…
I'm hoping to be selling stress balls with the below image on them on tour but if there's enough of a take up I might "branch out" and have them available on the website.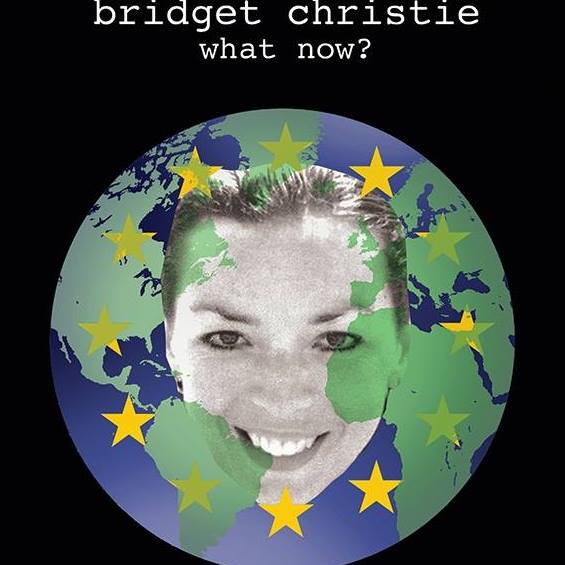 But I'm not going to all that trouble for just two of you. Let me know.
Byeeeeeeeeeee!
Live Dates
February 2018
Wednesday 7th – (WORK-IN-PROGRESS) – Soho Theatre, LONDON – 7.30pm – TICKETS
Thursday 8th – (WORK-IN-PROGRESS) – Vault Festival, LONDON – 9.30pm – 07598 676 202 – TICKETS
Monday 19th – (WORK-IN-PROGRESS) – Soho Theatre, LONDON – 9.30pm – TICKETS
Tuesday 20th – (WORK-IN-PROGRESS) – The Bill Murray, LONDON – 9.30pm – TICKETS
Wednesday 21st – (WORK-IN-PROGRESS) – Soho Theatre, LONDON – 9.30pm – TICKETS
Tuesday 27th – (WORK-IN-PROGRESS) – The Bill Murray, LONDON – 9.30pm – TICKETS
Wednesday 28th – (WORK-IN-PROGRESS) – Vault Festival, LONDON – 9.30pm – 07598 676 202 – TICKETS
March 2018
Monday 5th – (WORK-IN-PROGRESS) – Leicester Square Theatre Lounge, LONDON – 8.30pm – 020 7734 2222 – TICKETS
Tuesday 6th – (WORK-IN-PROGRESS) – Leicester Square Theatre Lounge, LONDON – 8.30pm – 020 7734 2222 – TICKETS
Wednesday 7th – (WORK-IN-PROGRESS) – Leicester Square Theatre Lounge, LONDON – 8.30pm – 020 7734 2222 – TICKETS
Friday 9th – (WORK-IN-PROGRESS) – Leicester Square Theatre Lounge, LONDON – 8.30pm – 020 7734 2222 – TICKETS
Saturday 10th – (WORK-IN-PROGRESS) – Leicester Square Theatre Lounge, LONDON – 8.30pm – 020 7734 2222 – TICKETS
Monday 12th – (WORK-IN-PROGRESS) – The Bill Murray, LONDON – 9.30pm – TICKETS
---
WHAT NOW? UK TOUR 2018
March 2018
Friday 16th – WHAT NOW? – Citizen's Theatre, GLASGOW – 8pm – 0844 873 7353 – TICKETS
Saturday 17th – WHAT NOW? – Citizen's Theatre, GLASGOW – 8pm – 0844 873 7353 – TICKETS
Saturday 24th – WHAT NOW? – Playhouse, LIVERPOOL – 7.30pm – 0151 709 4776 – TICKETS
April 2018
Saturday 21st – WHAT NOW? – Gala Theatre, DURHAM – 7.30pm – 03000 266600 – TICKETS
May 2018
Thursday 3rd – WHAT NOW? – The Dukes, LANCASTER – 8pm – 01524 598500 – TICKETS
Friday 4th – WHAT NOW? – The Lowry, SALFORD QUAYS – 8pm – 0843 208 6000 – TICKETS
Saturday 5th – WHAT NOW? – The Lowry, SALFORD QUAYS – 8pm – 0843 208 6000 – TICKETS
Wednesday 9th – WHAT NOW? – Festival Marquee, Custom House Square, BELFAST – 8pm – 028 90 246609 – TICKETS
Thursday 17th – WHAT NOW? – Truck Theatre, HULL – 7.30pm – 01482 323638 – TICKETS
Friday 18th – WHAT NOW? – The Dome, BRIGHTON – 7.30pm – 01273 709 709 – ON SALE SOON
Sunday 20th – WHAT NOW? – Courtyard, West Yorks Playhouse, LEEDS – 7.45pm – 0113 2137700 – TICKETS
Monday 21st – WHAT NOW? – Courtyard, West Yorks Playhouse, LEEDS – 7.45pm – 0113 2137700 – TICKETS
Tuesday 22nd – WHAT NOW? – Derby Theatre, DERBY – 8pm – 01332 593939 – TICKETS
Thursday 24th – WHAT NOW? – Sherman Theatre, CARDIFF – 7.45pm – 029 2064 6900 – TICKETS
June 2018
Saturday 2nd – WHAT NOW? – Hay Festival, HAY – 9.45pm – 01497 822 629 – TICKETS
Monday 4th – WHAT NOW? – Crucible Theatre (Studio), SHEFFIELD – ONSALE MARCH 2018
Tuesday 5th – WHAT NOW? – Crucible Theatre (Studio), SHEFFIELD – ONSALE MARCH 2018
Saturday 9th – WHAT NOW? – Comedy Hall, TIVERTON – 8pm – 07443 502523 – TICKETS
Monday 18th – WHAT NOW? – The Stand, NEWCASTLE – 8.30pm – 0191 300 9700 – TICKETS
Tuesday 19th – WHAT NOW? – The Stand, NEWCASTLE – 8.30pm – 0191 300 9700 – TICKETS
Thursday 21st – WHAT NOW? – Playhouse, NOTTINGHAM – 8pm – 0115 941 9419 – TICKETS
Wednesday 27th – WHAT NOW? – Picturehouse, HEBDEN BRIDGE – TBCpm – 01422 842807 – ON SALE SOON
Friday 29th – WHAT NOW? – Playhouse, OXFORD – TBCpm – 01865 305305 – ON SALE SOON
Saturday 30th – WHAT NOW? – Playhouse, OXFORD – TBCpm – 01865 305305 – ON SALE SOON
September 2018
Monday 10th – WHAT NOW? – Leicester Square Theatre, LONDON – 7pm – 020 7734 2222 – TICKETS
Tuesday 11th – WHAT NOW? – Leicester Square Theatre, LONDON – 7pm – 020 7734 2222 – TICKETS
Wednesday 12th – WHAT NOW? – Leicester Square Theatre, LONDON – 7pm – 020 7734 2222 – TICKETS
Thursday 13th – WHAT NOW? – Leicester Square Theatre, LONDON – 7pm – 020 7734 2222 – TICKETS
Thursday 20th – WHAT NOW? – Leicester Square Theatre, LONDON – 7pm – 020 7734 2222 – TICKETS
Friday 21st – WHAT NOW? – Leicester Square Theatre, LONDON – 7pm – 020 7734 2222 – TICKETS
Saturday 22nd – WHAT NOW? – Leicester Square Theatre, LONDON – 7pm – 020 7734 2222 – TICKETS
October 2018
Tuesday 2nd – WHAT NOW? – Leicester Square Theatre, LONDON – 7pm – 020 7734 2222 – TICKETS
Wednesday 3rd – WHAT NOW? – Leicester Square Theatre, LONDON – 7pm – 020 7734 2222 – TICKETS
Thursday 4th – WHAT NOW? – Leicester Square Theatre, LONDON – 7pm – 020 7734 2222 – TICKETS
Tuesday 9th – WHAT NOW? – Leicester Square Theatre, LONDON – 7pm – 020 7734 2222 – TICKETS
Wednesday 10th – WHAT NOW? – Leicester Square Theatre, LONDON – 7pm – 020 7734 2222 – TICKETS
Thursday 11th – WHAT NOW? – Leicester Square Theatre, LONDON – 7pm – 020 7734 2222 – TICKETS
Friday 12th – WHAT NOW? – Leicester Square Theatre, LONDON – 7pm – 020 7734 2222 – TICKETS
Tuesday 30th – WHAT NOW? – Leicester Square Theatre, LONDON – 7pm – 020 7734 2222 – TICKETS
Wednesday 31st – WHAT NOW? – Leicester Square Theatre, LONDON – 7pm – 020 7734 2222 – TICKETS
November 2018
Thursday 1st – WHAT NOW? – Leicester Square Theatre, LONDON – 7pm – 020 7734 2222 – TICKETS
Friday 2nd – WHAT NOW? – Leicester Square Theatre, LONDON – 7pm – 020 7734 2222 – TICKETS
Saturday 3rd – WHAT NOW? – Leicester Square Theatre, LONDON – 7pm – 020 7734 2222 – TICKETS
Tuesday 6th – WHAT NOW? – Leicester Square Theatre, LONDON – 7pm – 020 7734 2222 – TICKETS
Wednesday 7th – WHAT NOW? – Leicester Square Theatre, LONDON – 7pm – 020 7734 2222 – TICKETS
Thursday 8th – WHAT NOW? – Leicester Square Theatre, LONDON – 7pm – 020 7734 2222 – TICKETS
Friday 9th – WHAT NOW? – Leicester Square Theatre, LONDON – 7pm – 020 7734 2222 – TICKETS
Saturday 10th – WHAT NOW? – Leicester Square Theatre, LONDON – 7pm – 020 7734 2222 – TICKETS
---