May 2017 News

Posted 7 years ago on May 6th, 2017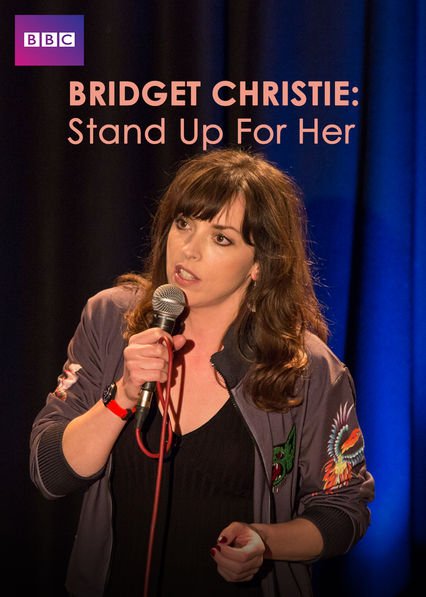 Good day to you!!!
Sorry I haven't written a newsletter for a while, I've been busy building my nuclear bunker. I know you're all busy doing the same, so I'll keep this a really short one.
Non-work related news
My roses have come out in the garden. They are glorious.
I'm still growing my fringe out.
Hackney Council's new recycling bags are out, and they're ridiculously narrow and sticky.
A baby looked at me and screamed today at the bus stop. I didn't do anything to warrant this. I was just standing there. She looked at me as if she knew me, but she didn't.
I've just found out at the age of 45 that there is a second clitoris. It's behind the main one apparently. My friend told me in the pub.
I'm getting 3 kittens in the autumn.
Idiots
The Prime Minister should be able to eat a chip from a cone in order to make people think she's just like the rest of us without looking like someone shat in a cone. She's said and done much worse things than this in the past few weeks, of course, and yes she can't help what she looks like when she eats chips, none of us can, I'm pretty sure I look like a monster when I eat chips, but Theresa May's head of communications should've made her eat a chip in front of a mirror to see what happens to her face when she tries to eat chips, and arranged some chip eating training. Or just given her some caviar in a cone instead.
I don't really think we can have someone leading the Brexit negotiations who can't even eat a chip without pretending to look happy about it. She's out of her depth. And you shouldn't have to pretend to like chips anyway. Chips are the food of the Gods! What kind of person doesn't like chips?!
May's been in politics long enough to know that you shouldn't agree to be filmed eating common people's food without first seeing what you look like doing that. Tool.
Jeremy Corbyn should be managing the ethical, breathable, walking socks section of the Edinburgh Woollen Mill on Tuesday and Wednesday afternoons between 3 and 5. Not leading the fucking Labour Party. I don't know where to start. There's too much. I haven't got time. He has to go now. That's all. Socks.
Work stuff
Netflix – Stand Up for Her Live from Hoxton Hall
Thanks so much to everyone who came to the recording of this. You were wonderful. It's now up and available in Canada, US, UK, Ireland, Australia, New Zealand, India and Africa. Hope you enjoy. A direct link to it is here. It was bits and bobs from my last 3 Edinburgh shows, A Bic for Her, An Ungrateful Woman and A Book for Her (the live show).
I'll probably record my current show at some stage, with some tweaks. I'll keep you posted on details of that.
Because You Demanded It – Tour
Thank you to everyone who came to the London shows and the tour so far! I've loved meeting you after the shows and chatting. Apart from two of you. This has been my best tour since I started touring, in terms of numbers and response, and I'm so grateful to you all for coming out. Live work is my main income so if you didn't come I wouldn't have a viable career. There are still a few dates left. See gigs page, or below.
Bridget Christie's Utopia – BBC Radio 4
I'm writing a new radio series which will be recorded in June at the Radio Theatre (eps 1&2 27th June, eps 3&4 30th). I've put a bunch of read-throughs in to try and work it all out. It's not about feminism this time. Please come to these.
Tuesday 27th – Radio Recording (free ticketed) – BBC Radio Theatre, LONDON – 7.15pm – TICKETS
Friday 30th – Radio Recording (free ticketed) – BBC Radio Theatre, LONDON – 7.15pm – TICKETS
Please nab those before people who don't know what they're coming to nab them because they're free and they nab everything regardless of whether they like what they're going to see or not and then sit in baffled silence all the way though.
Edinburgh 2017
I'm not doing it this year. I'm having a year off. The only live dates I have in for the foreseeable are the remaining tour dates, a couple of benefits (see website) and the radio read-throughs/recordings. I might do other things for a little bit now. I don't know. I'll keep you posted.
OK bye bye.
---
May 2017
Tuesday 2nd – 'Because You Demanded It' – Playhouse, NORWICH – 8pm – TICKETS – EXTRA DATE ADDED – 12th June
Saturday 6th – 'Because You Demanded It' – The Lowry, SALFORD QUAYS – 8pm – TICKETS
Sunday 7th – 'Because You Demanded It' – MAC, BELFAST – 7.45pm – TICKETS
Monday 8th – 'Because You Demanded It' – Tobacco Factory, BRISTOL – 8pm – TICKETS
Tuesday 9th – 'Because You Demanded It' – Tobacco Factory, BRISTOL – 8pm – TICKETS
Wednesday 10th – 'Because You Demanded It' – Tobacco Factory, BRISTOL – 8pm – TICKETS
Sunday 14th – Radio Warm Up (not tour show) – The Bill Murray, LONDON – 6.45pm – TICKETS
Saturday 20th – 'Because You Demanded It' – Djanogly Theatre, Lakeside Arts Centre, NOTTINGHAM – (2 shows – 7pm & 9pm) TICKETS
Sunday 21st – 'Because You Demanded It' – Birmingham Rep, BIRMINGHAM – 7.30pm – TICKETS
Saturday 27th – 'Because You Demanded It' – Cedars Hall, WELLS (Comedy Festival) – 1.30pm – TICKETS
---
June 2017
Tuesday 6th – Radio Warm Up (not tour show) – Ye Olde Rose & Crowne, Walthamstow, LONDON – 8.30pm – TICKETS
Thursday 8th – Radio Warm Up (not tour show) – The Bill Murray, LONDON – 9.30pm – TICKETS
Sunday 11th – 'Because You Demanded It' – Nuffield Theatre, SOUTHAMPTON – 7.30pm – TICKETS
Monday 12th – 'Because You Demanded It' – Playhouse, NORWICH – 8pm – TICKETS
Wednesday 14th – Radio Warm Up (not tour show) – Leicester Sq Theatre Lounge, LONDON – 9.15pm – TICKETS
Saturday 17th – Radio Warm Up (not tour show) – Leicester Sq Theatre Lounge, LONDON – 9.15pm – TICKETS
Monday 19th – Radio Warm Up (not tour show) – The Albany, LONDON – 7.30pm – TICKETS
Tuesday 20th – Radio Warm Up (not tour show) – The Bill Murray, LONDON – 8pm – TICKETS
Wednesday 21st – Radio Warm Up (not tour show) – Ye Olde Rose & Crowne, Walthamstow, LONDON – 8.30pm – TICKETS
Thursday 22nd – 'Because You Demanded It' – Little Theatre, LEICESTER – TICKETS
Friday 23rd – Radio Warm Up (not tour show) – Leicester Sq Theatre Lounge, LONDON – 9.15pm – TICKETS
Friday 25th – Radio Warm Up (not tour show) – Museum of Comedy, LONDON – 8.45pm – TICKETS
---