Latest News – 25th September 2012

Posted 11 years ago on September 25th, 2012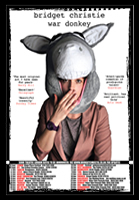 Dear PLEBS
So – I've done the first date of War Donkey and it inexplicably sold out – hurrah!
However, before I rush off to buy a bigger house, I suspect this may have been a one-off.
Please can you tell everyone you know to come to the shows!
ESPECIALLY SOHO THEATRE 4TH-8TH DECEMBER, which is the longest run.
Tweeting is good apparently, and facebooking, and all the other types of communicating with people are also good.
You can pick your own way. I'm not particularly fussy about that.
I'm presenting Radio 4 Extra's Comedy Club the week after next (1st-4th October), so listen out for me wittering on during that.
We'll pop it into the old Radio section on my website when its been on.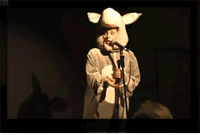 A couple more funny cameos in telly things coming up too – more details on those when confirmed.
That's it for now!
CHIEF WHIP TWAT
(all tour dates are on the gigs page.)
---