I have seen the future of sex education – and it's privatised
Written by Bridget Christie in The Guardian on February 20th, 2016
Who would David Cameron put in charge? How about porn baron's daughter Jacqueline Gold?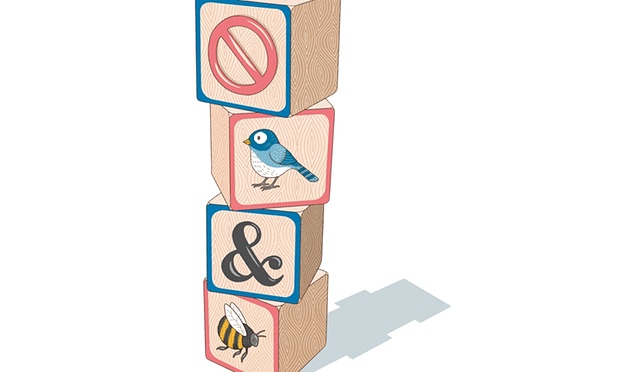 David Cameron's decision to block compulsory sex and relationships education, ignoring the recommendations of parents, teachers, pupils, campaigners and other experts, is an extremely odd one. In fact, it's so odd that I wondered whether the story was put out by the government's spin doctors as a dead cat strategy, to divert attention from the junior doctor shit storm caused by vulture-faced health secretary Jeremy Hunt, currently circling over the deteriorating NHS like some sort of monstrous, scavenging bird of privatisation. An official diversionary attempt earlier last week – the unveiling of false data that proved the detection of gravitational waves that confirmed Einstein's general theory of relativity – had unsurprisingly failed. They lost most of us at "gravitational waves".
The recent proposal to support age-appropriate sex and relationships education was backed by four parliamentary select committees, five teaching unions, the children's commissioner, the chief medical officer, the Association of Police and Crime Commissioners, two royal societies, six medical royal colleges, many senior female cabinet ministers, Austin Powers, James Bond, Barbara Cartland, EL James, Miley Cyrus, the milkman in Father Ted, and Neil and Christine Hamilton. In other words, some of the most thoughtful and sexually responsible people in history.
Sex education would, among other things, teach respectful attitudes and values, with a strong emphasis on consent and communication skills; it would help pupils understand on- and offline safety, violence and exploitation, and sex as a normal fact of life, inclusive of difference; it would help pupils understand some of the mixed messages about gender, sex and sexuality; it would recognise and challenge gender inequality.
Not backing this no-brainer, at a time when child sexual abuse in the UK has been described as a national epidemic, makes David Cameron look like he's aiding and abetting paedophiles – which I don't think was his intention. Could it be that he wants someone else to run sex education lessons for us? Given that Tory policy now seems to be all about clearing the way for private companies, starting with the demonisation of junior doctors, is this a first step towards the privatisation of sex education?
Perhaps Dave would prefer the British businesswoman and porn baron's daughter Jacqueline Gold, to whom the prime minister recently handed a CBE for "services to entrepreneurship, women in business and social enterprise", to get the contract? Through her Ann Summers shops, Gold sells the Silicone Anal Training Kit so that everyone can enjoy anal sex because, as she quite rightly points out, "We know anal play can be a bit daunting for some." Gold also gave us the vibrating Shagasaurus, which is not a nervous dinosaur from the Triassic period, but an education in itself.
If Gold is too busy to pitch for the sex education job, maybe Dave could ask David Mellor or Edwina Currie? Or former Tory party chairman Grant Shapps? He could invent a sexy alter ego called Sexy Michael Green Sex, and pretend to know a lot about sex and relationships, and then give himself great sex reviews on the internet.
I wasn't taught about sex and relationships when I was younger, by either my Catholic parents or my Catholic teachers. Most parents tell their children not to look at the sun or they'll go blind. Ours said that to us, too, only we weren't to look at our genitals. Not even during a full solar eclipse, when it went dark. I had to make a pinhole camera out of a cardboard box and put my back to the mirror and view mine as shadows through a colander.
The evidence in favour of compulsory sex and relationships education is overwhelming. As one horrendous abuse scandal replaces another, we urgently need to address these issues if we're to avoid the mistakes of the past. Nor is sex education just about abuse; it's about creating a seismic shift in boys' attitudes towards girls and women, something fundamental in the fight against gender-based violence. In a hypersexualised society, education can provide a crucial alternative to the confusing messages about sex the young are constantly bombarded with – from the way women are portrayed in advertising and fiction, to slut- and victim-shaming.
Whoever does end up with the contract, let's hope David Cameron doesn't pitch in on these sex lessons himself. We all know he'd make a pig's ear of it. And no, I'm never going to let that one go.
• Bridget Christie is touring from 8 March; go to bridgetchristie.co.uk for details.
---
---
Sign Up For Bridget's Newsletter