THE BRIDGET CHRISTIE TELEVISION PROGRAMME – Free audience tickets

Posted 5 years ago on July 4th, 2018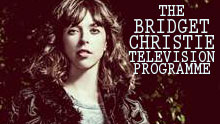 Hello everyone.
I am absolutely overjoyed to have been given my first TV break at the age of 46.
It's called The Bridget Christie Television Programme, which took me ages to come up with, and it's a half hour pilot for Channel 4.
I decided to film the stand-up sections of the show in the round because lots of you have only seen me from the front and have been wondering what my bum is like. It's all very exciting. There will be two performances – one at 7.00pm, the other at 9.00pm.
PLEASE COME TO THE RECORDING OF THE STAND UP BITS which is in the amazing Questors Theatre in Ealing Broadway which has London's cheapest bar in it. What's not to like?
When you apply give them the codeword GROOT and you'll get priority entry because you're on the mailing list.
See you there!
Bridget
---