2010: A Ant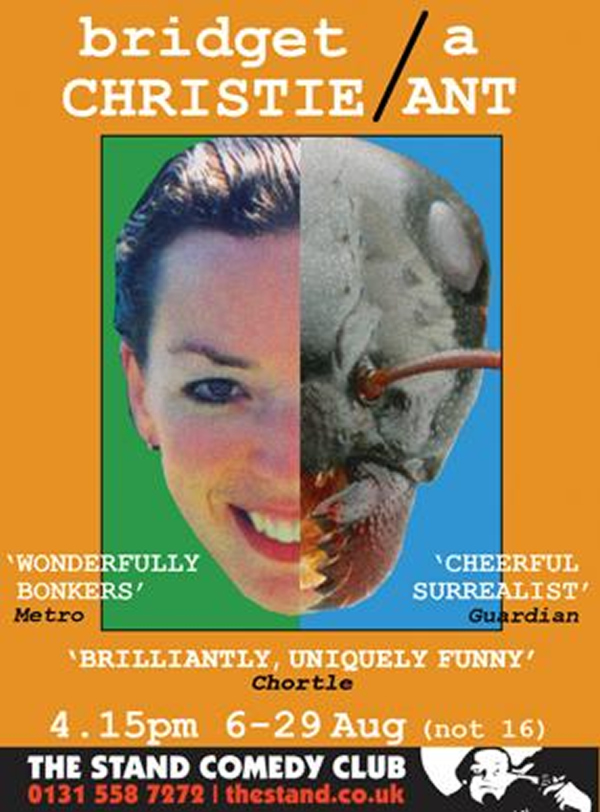 Bridget Christie used to dress up as Charles II, talk about the English Civil War and pretend to be The Great Plague.
But this had no commercial value, so she gave up on that pointless nonsense.
This year she's talking about cat-litter, priests, rude mothers and ghosts.
Bridget is supported by the first ever and so far the finest Ant comedian on the circuit, A Ant (Winner Nivea Funny Ant Competition 1993).
A Ant ran at The Stand, Edinburgh: 4.15pm 6-29th August 2010(except 6th)
All press can be found here.