Writing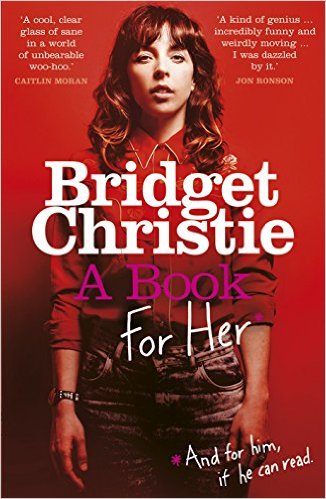 A Book For Her was published by Century Random House on 2nd July 2015.
It details Bridget's 'feminist epiphany' – a fart in the Women's Studies section of a bookshop in April 2012 – and her subsequent journey from the bowels of stand-up comedy to one of the most critically acclaimed British standup comedians this decade. If you're interested in comedy & feminism, then A Book For Her is definitely for you.
If you hate both then you should probably give it a miss. As with …Minds The Gap you can download an audio book of 'A Book For Her' on both iTunes & Amazon's Audible.
A Book For Her Radio & Podcast Interviews.
Woman's Hour – 2nd July 2015
The Janice Forsyth Show – 1st July 2015
Steve Wright In The Afternoon – 1st July 2015
Penguin Podcast with Richard E Grant – 5th August 2015