A Book For Her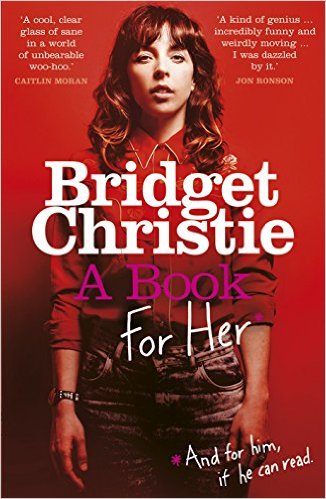 A Book For Her was published by Century Random House on 2nd July 2015. It details Bridget's 'feminist epiphany' – a fart in the Women's Studies section of a bookshop in April 2012 – and her subsequent journey from the bowels of stand-up comedy to one of the most critically acclaimed British standup comedians this decade. If you're interested in comedy & feminism, then A Book For Her is definitely for you. If you hate both then you should probably give it a miss.
You can read a couple of extracts from the book, as published in the Guardian G2 below;
1 – "Feminists never have sex and hate men opening doors for them, even into other dimensions"
2 – "We're slicing ourselves up like a Solihull Toby Carvery on pension day"
You can read the press for the book, here.
You can download it on Kindle, or as an audio book, read by Bridget, through the links below.